The Playwright Directs Her Own Script in World Premiere Production from Actors Bridge Ensemble.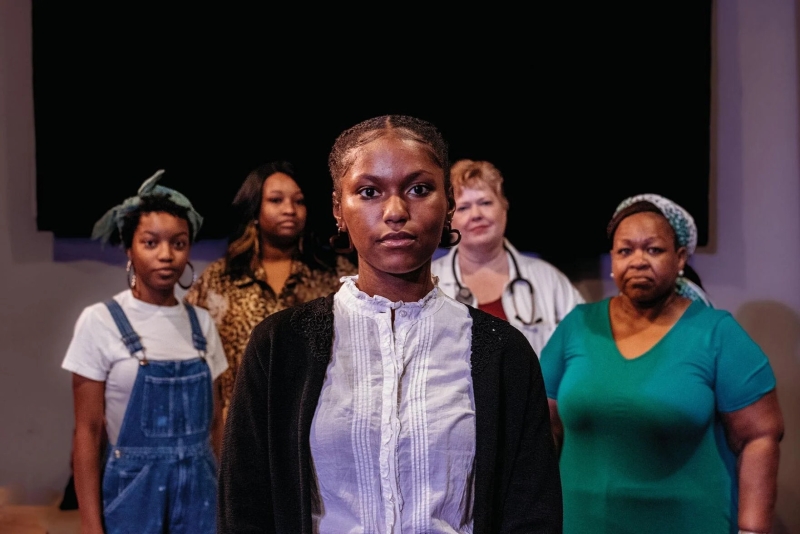 "In much the same way that a piece of evocative music can suddenly whisk you away to another time and place, there are moments in Cynthia Harris' beautifully written The Calling Is In The Body that can take one just as swiftly to the Nashville of the early 1990s. Almost imperceptibly, Harris' heartfelt reminiscence – a tribute styled as a "choreopoem" – of a young woman who inspired her to believe in herself and to aspire to more than she might have believed possible at the time, becomes a universal treatise on how every life has meaning far beyond any expectation.
If it were indeed the early 1990s and we were revisiting my life then, it would be set to a score that includes "On and On and On" by ABBA, "Ain't No Mountain High Enough" by Diana Ross and "Tainted Love" by the Eurythmics – songs that aren't necessarily from those years, but songs which nonetheless define that era for me and reverberate within my heart from too many nights spent dancing at Warehouse 28 or at The Chute Complex, where most of lgbtq+ Nashville gathered for a sense of community and belonging and where we first encountered the specter of HIV/AIDS in our community. As editor of Dare (which later became Query), "Tennessee's Lesbian and Gay Newsweekly" I wrote far too many stories about this scourge on our community that some said was deserved while we mourned the loss of lovers and other spirits who had made our lives far more interesting and certainly more colorful than we knew what to make of it at the time.
n those heady early days of the HIV/AIDS pandemic, as everyone grappled with coming to terms with a disease that had rendered making love (which is not how my younger self would have termed it, truth be told), which I had always thought of as a revolutionary act against the heteronormative expectations of society had instead become a potentially lethal act that would ultimately rob our lives of a whole generation of vibrant, creative and essential human beings.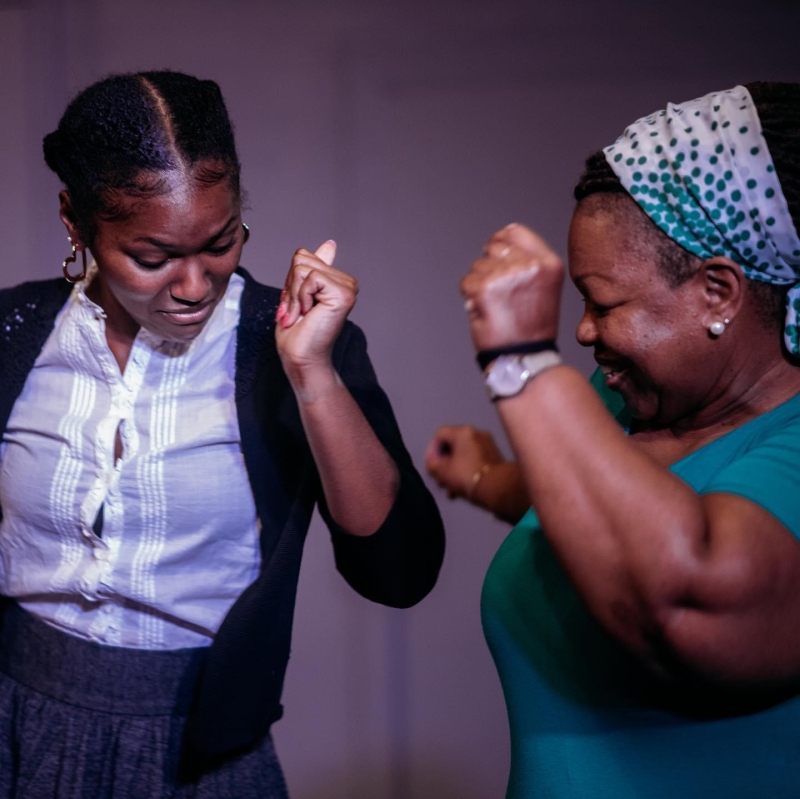 Thus, it was with trepidation that I approached opening night of Cynthia Harris' The Calling Is In The Body, fearful that its all-woman cast wouldn't even mention people like me and would instead leave my band of brothers behind for other writers to consider (which, in and of itself, is remarkably selfish and self-centered of me – it's people like the women in this show who have largely been ignored in the canon of theatrical works about HIV/AIDS). How lucky am I that my faith in Harris and her cadre of creative souls and their nurturing producing entity Actors Bridge Ensemble that I would be compelled forward to opening night?
For it was there in the sold-out intimacy of Darkhorse Theater that I watched a story being told of a driven and dynamic young woman named Deidre Davenport, whose promising life was cut short by the same scourge that depleted my own family. And, while my emotions still seem right on the surface of my being even as I write days after that eventful evening known as opening night, I can report that the story of The Calling Is In The Body is a universal one, which speaks profoundly of incalculable loss that has either the power to consume us or, conversely or perhaps coincidentally, to inspire us.
As with any memoir, Harris' The Calling Is In The Body is highly personal and reflective of her own experiences and those of Deirdre Davenport, the aforementioned young woman who changed her life during a chance encounter when Harris was still in high school. Their stories – Cynthia's, Deidre's, Bev's, Mary's and Cynthia's beloved grandmother's – contained therein are told with such conviction, authenticity and truth, that they could be yours, mine or anyone fortunate enough to be among the audience of this Actors Bridge Ensemble production now onstage through Sunday, August 14, at Darkhorse Theater.
https://www.broadwayworld.com/nashville/article/Review-Cynthia-Harris-THE-CALLING-IS-IN-THE-BODY-Is-A-Universal-Tale-of-Love-and-Inspiration-20220810
Photos by Sally Bebawy Photogrpahy